Buried Treasures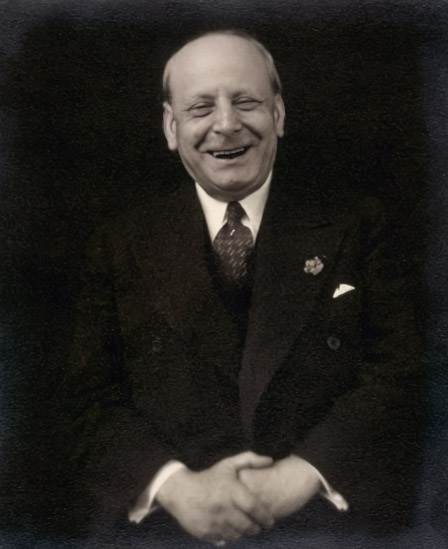 Albert Bender & Anne Bremer
It's time for Sukkot, which makes me think of the word "bountiful". Two of our buried treasures, inextricably linked, are Albert Bender and Anne Bremer. Their bountiful impact on San Francisco, particularly the art world, is not generally known. They lie together, in Home of Peace, related by family, by love, and their passion for art.
Her cousin and life partner, Albert M. Bender, lived almost two decades longer than Bremer and became a greatly admired and loved patron of the arts in the Bay Area. He had been brought over from his native Dublin as a teenager by his uncle, the father of Anne Bremer, where he was taught and taken into the family insurance business.
He played key roles in the careers of Ansel Adams, Beniamino Bufano, Joseph Raphael and Diego Rivera, and through his patronage and friendship helped support countless other artists and writers. Albert's 1935 gift of several hundred artworks, including works by Frida Kahlo and Diego Rivera, established the nucleus of the permanent collection of SF MOMA. He was instrumental in the letter-press community in San Francisco, and befriended artists, photographers, and poets.
Gradually, the public forgot that it was because of Anne Bremer that Bender had first become involved in the art world. To their close friends, they were clearly a loving couple for at least the last decade of her all-too-short life. To the outside world they were an artist and an insurance broker-art patron whose names were seldom linked, or at most who happened to be cousins and live in the same building. Their lifestyle seems to have successfully straddled the borderline between bohemian and bourgeois San Francisco of the 1910s and '20s.
Due to his immense city-wide popularity, Albert Bender's funeral had to be held in the Main Sanctuary of Temple Emanu-El. He was eulogized by Monroe Deutsch, vice-president of U.C. Berkeley. If you have ever explored the gallery of rabbi portraits in the hallway next to the Martin Meyer Sanctuary, you may notice that the portrait of Rabbi Louis Newman is particularly beautiful. It was done by Ansel Adams, and I am sure that connection was made through Albert Bender, always generous to the synagogue.
The gravestone for Albert and Anne is as unusual as their lives and love for each other. You can see it in Home of Peace, Section D, Row 4, Grave 8, Number 2.
Many thanks to scholar Ann Harlow for her research, regard, and elegant words for Albert Bender and Anne Bremer. Read more about them here: https://annharlow.com/